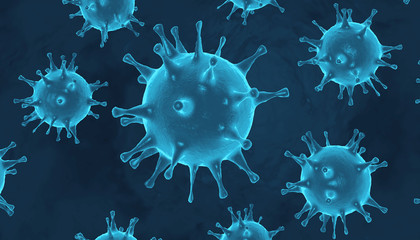 Update coronacrisis general practice Waalfront 16/3/2020
The coronavirus is currently spreading in the Netherlands. There are new developments every day. We, the general practice Waalfront, would like to provide you with some information. During the next weeks there will also be some changes to the management of our practice.
For most people the coronavirus will only cause minor complaints. However, sometimes it can cause a dangerous pneumonia, especially in the elderly (particularly 70+) and people with underlying diseases (asthma, COPD, diabetes mellitus) or a compromised immune system.
When to contact your general practitioner
Respiratory complaints and/or fever, but not seriously ill?
If you have complaints like fever and/or a cold and/or a cough and/or a sore throat for which you would normally NOT call a doctor: Stay at home and avoid contact with other people as much as possible (do not go to work, do not attend birthday parties, do not meet friends etc.), at least until 24 hours after your complaints have abated/you are recovered. Again, in this case you DO NOT need to call our practice.
Respiratory complaints and/or fever, and serious complaints or do you belong to a high-risk group?
If you have these complaints and they are so severe that you would like the help or advice of a general practitioner: Call the general practice for consultation. DO NOT come to the practice. Outside opening hours and only in case of serious complaints and a specific question you can call 0900-8880 (huisartsenpost / emergency clinic of the general practitioners).
If you are not feeling ill but still have questions
If you are not feeling ill but have further questions, you can visit the English website of the Dutch national Institute for Public Health and the Environment (https://www.rivm.nl/en/news/current-information-about-novel-coronavirus-covid-19) or call the coronavirus information hotline: 0800-1351.
When do I have to get tested?
At the moment patients are only tested for the coronavirus if they have serious complaints and have to be admitted to the hospital or if they work in healthcare and get seriously ill. People with mild complaints will not be tested.
Other medical complaints
Do you have other medical problems for which you would like to make an appointment at our practice? We would like to ask you to consider carefully if it is really necessary to visit out practice. We WILL NOT let people come to our practice if they have respiratory complaints as named above (fever and/or a cold and/or a cough and/or a sore throat). Even if you do not have these complaints, we aim to keep the number of appointments at our clinic as small as possible, to reduce the risk of infection. We will try to help patients via telephone as much as possible and we will only plan appointments at the practice if there is no other option.
I already have an appointment scheduled, will it still take place?
If you have an appointment during the next weeks that is not medically necessary, we ask you to cancel the appointment and reschedule it at a later date. We will also actively approach patients who have an appointment if we believe that the appointment can be postponed. We expect that these measures will apply at least during the next 2 to 4 weeks.
Regular checkups for patients with chronic diseases (diabetes mellitus, cardiovascular diseases, asthma and COPD)
All regular checkups for patients with diabetes mellitus, cardiovascular diseases/cardiovascular risk management, asthma and/or COPD will be rescheduled or take place via telephone.
Appointments with the mental health counsellor
If you have an appointment with the mental health counsellor: Our mental health counsellor Marinus Hendriks will work at home and appointments will take place via telephone to prevent the spread of the coronavirus as much as possible.
Registering as a new patient
Are you looking for a general practitioner and do you want to register? Please fill in the registration form on our website. After application we will ask you to come to the practice for identification at a later moment (this will take at least 2 to 4 weeks). This also applies if you have recently registered online and still have to come to the practice for identification.
We fully understand that these measures may be unpleasant for many of our patients. Given the serious situation we hope for your understanding. If you or people around you are ill, we at general practice Waalfront wish you a speedy recovery. We all are looking forward to more pleasant times.